Your marketing materials are often the first thing propects see about you. If you're going to be successful, a first impression goes a long way...for you or against you.

You are a professional so make your marketing materials match your high standards.

Specialized help in preparing and producing your marketing collateral can pay real dividends.

At WebbGraphics we're committed to producing work with intense graphic appeal and sharp, concise content to communicate your important message.

We consult with you about your business to learn the important benefits of your service. We want to know your style and image and what you expect your marketing materials to achieve.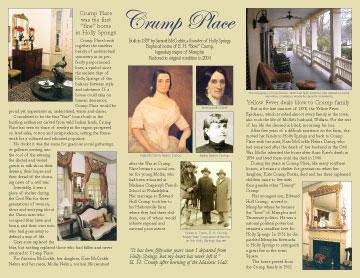 Then we go to work collecting the images, phrases and design to ensure your first impresson is a professional one, giving you the opportunity to create a lasting relationship with your prospect.
Our designs are more than graphically appealing. The important thing is that once the prospect has your brochure in hand, your message jumps from the page with organization, interest and clarity.
It succeeds in helping you effectively communicate with your client and give you a chance to succeed.
Let us help you make your first impression a good one.
Call us at 662-252-9745 or email.